Employer Branding, Culture, & Talent Attraction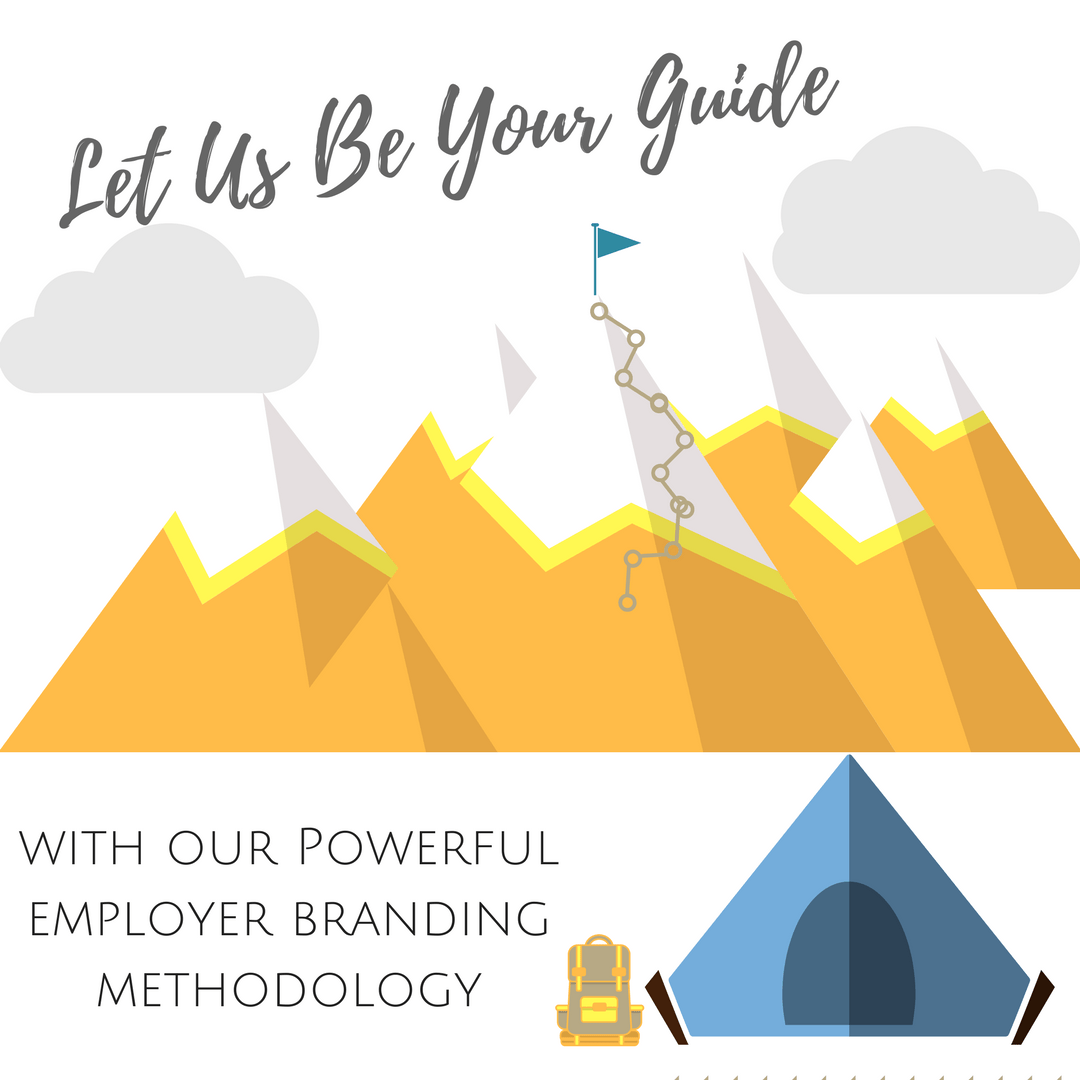 When Our Powerful Methodology Meets Your Epic Story, WOW Happens!
Incredible talent is off the market in a flash! If only they knew how awesome your company is. Behold…Powerhouse Talent's branding expertise. Our branding programs get your company from "no brand game" to "slaying it" without the cost or commitment of a full-time resource. Plus, because of our powerful methodology, we can get you there faster!
Our systems offer:
– More engagement
– More authenticity
– More character
– More ease
– More speed
– More FUN!
Learn More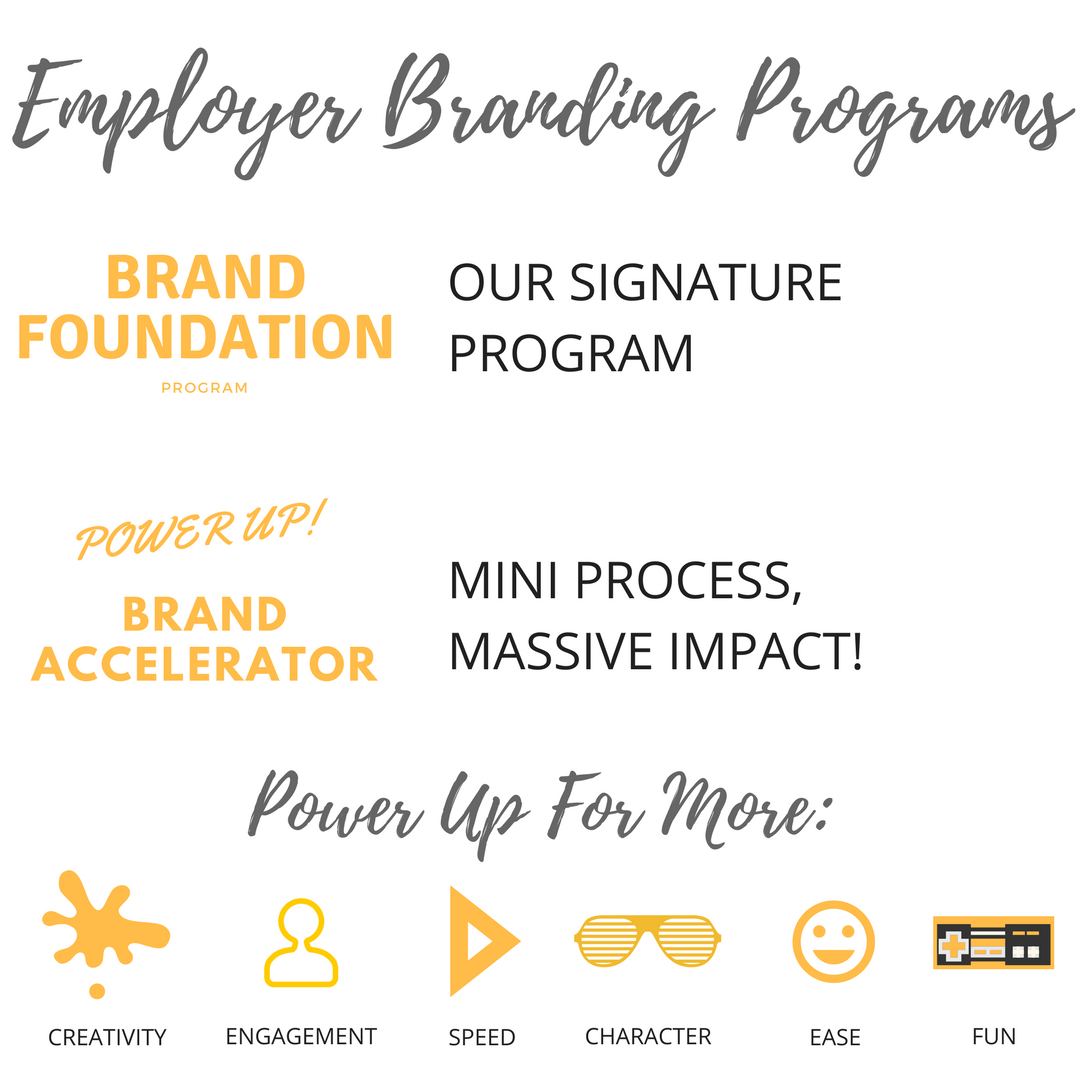 Employer Branding
Your company has an epic story to share!
We build employer brands from ideation to activation using our powerful methodology. From Employee Value Proposition (EVP) development to your visual identity, Powerhouse Talent has got you covered!
We help companies realize their best selves, stand out in a sea of sameness, and undergo a cultural metamorphosis. Discover the smart way to build an employer brand.
Full Service Engagements Include:
– Brand Foundation Program (full-service end to end engagement)
– Power Up Brand Accelerator (full-service, mini process, massive impact!)
Learn More
"Goes above and beyond to deliver results"

Sr Human Resources Professional, Toronto

"A very smart, articulate and eloquent Human Resources Professional"

Sr. Human Resources Leader, California

"Accomplished, engaging and passionate HR leader who delivers results and establishes strong relationships"

Sr Leader, Transformational Initiatives, Toronto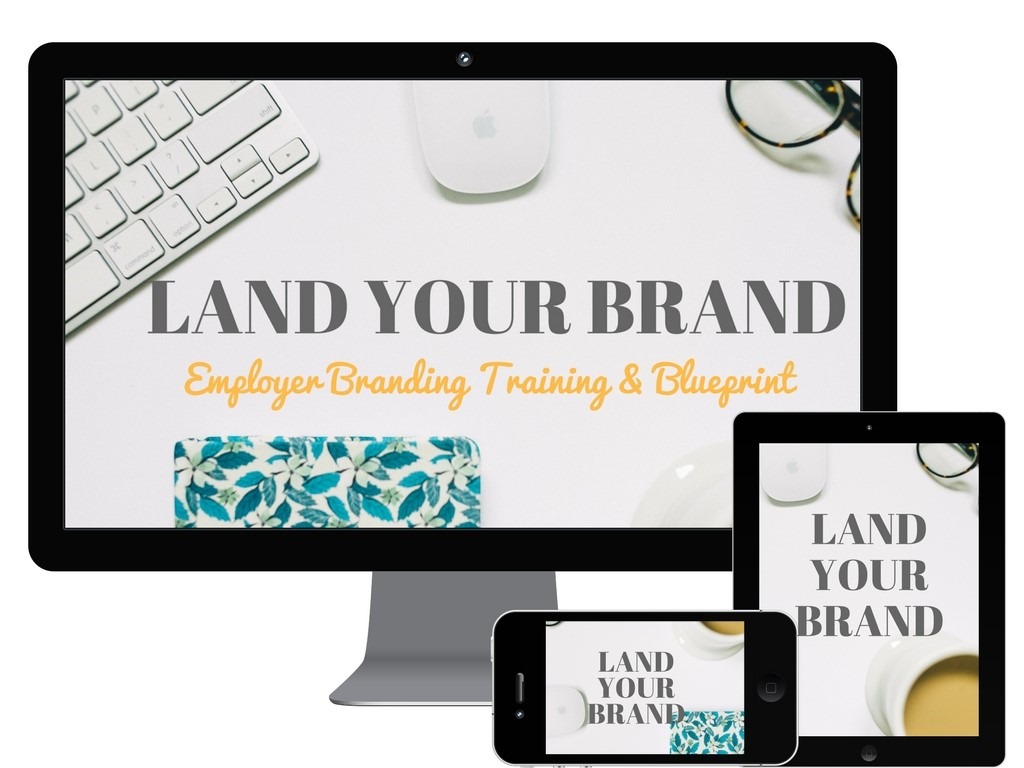 LAND YOUR BRAND Employer Brand Training & Blueprint
Not every organization can afford a branding consultant or consultancy. That is why we created LAND YOUR BRAND – employer brand training. If you have the will, we can show you the way. LAND YOUR BRAND is an A-Z blueprint that sets the foundation for a powerful and meaningful employer brand strategy. Our system helps create a pull strategy. Ignite employee pride, attract talent, and share your epic story!
Learn More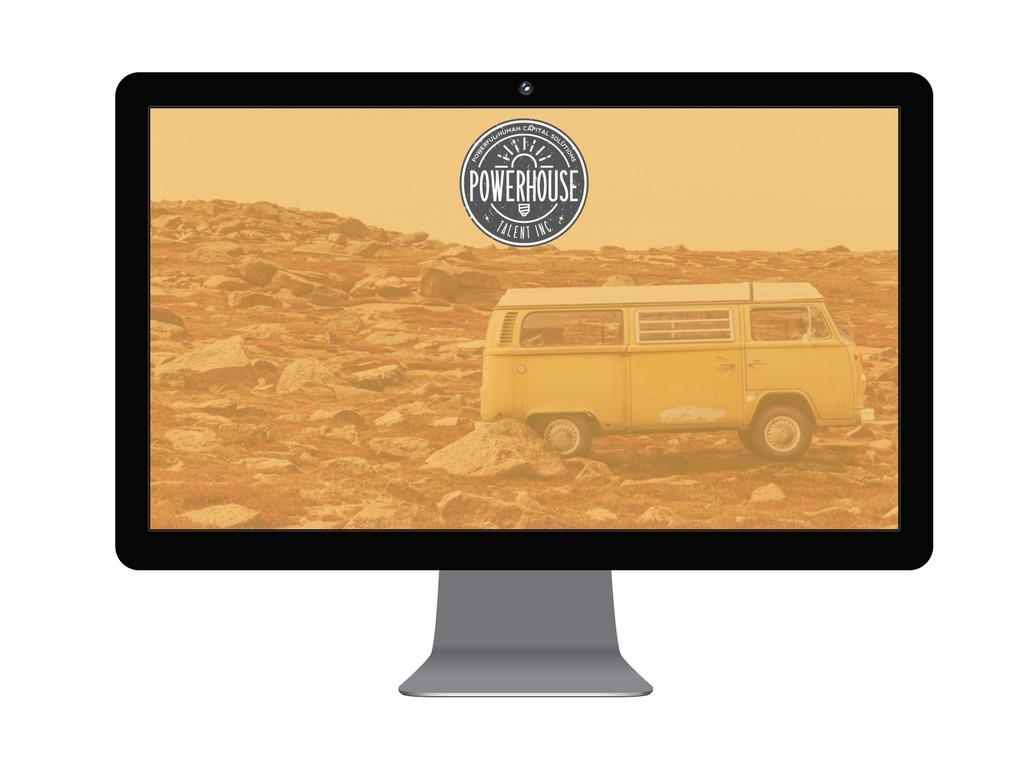 It's Time To Break Up With Your Careers Site
We know, you've been together a long time…it shows. It's comfortable and easy, but you've lost the spark. You deserve better than that. Your needs matter too! There is a wide world of talent out there ready to see your amazing personality and if we may be so vain, your great looks too. But they keep swiping left. Let's woo them together and show the world your awesomeness!
Fall In Love With Your Careers Site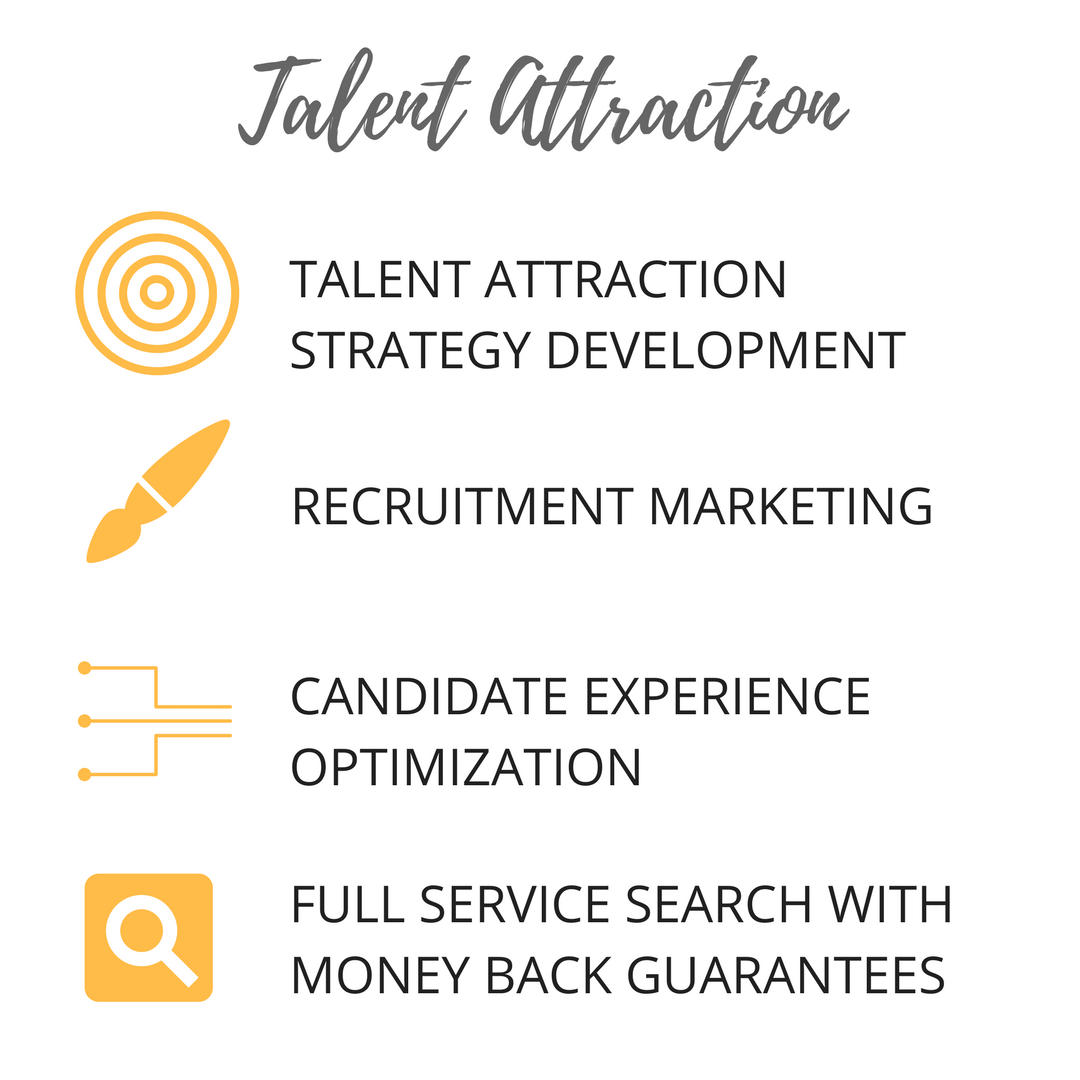 Talent Attraction
From Talent Attraction strategy to full service search, clients count on Powerhouse Talent to deliver a first-rate experience. We understand the needs of exceptional talent and it is reflected in our advice, strategy development, and behaviour. Let's elevate your reputation through an outstanding candidate experience and awe-inspiring recruitment marketing.
Services include:
– Talent attraction strategy development
– Recruitment marketing
– Candidate experience optimization
– Full service search
Learn More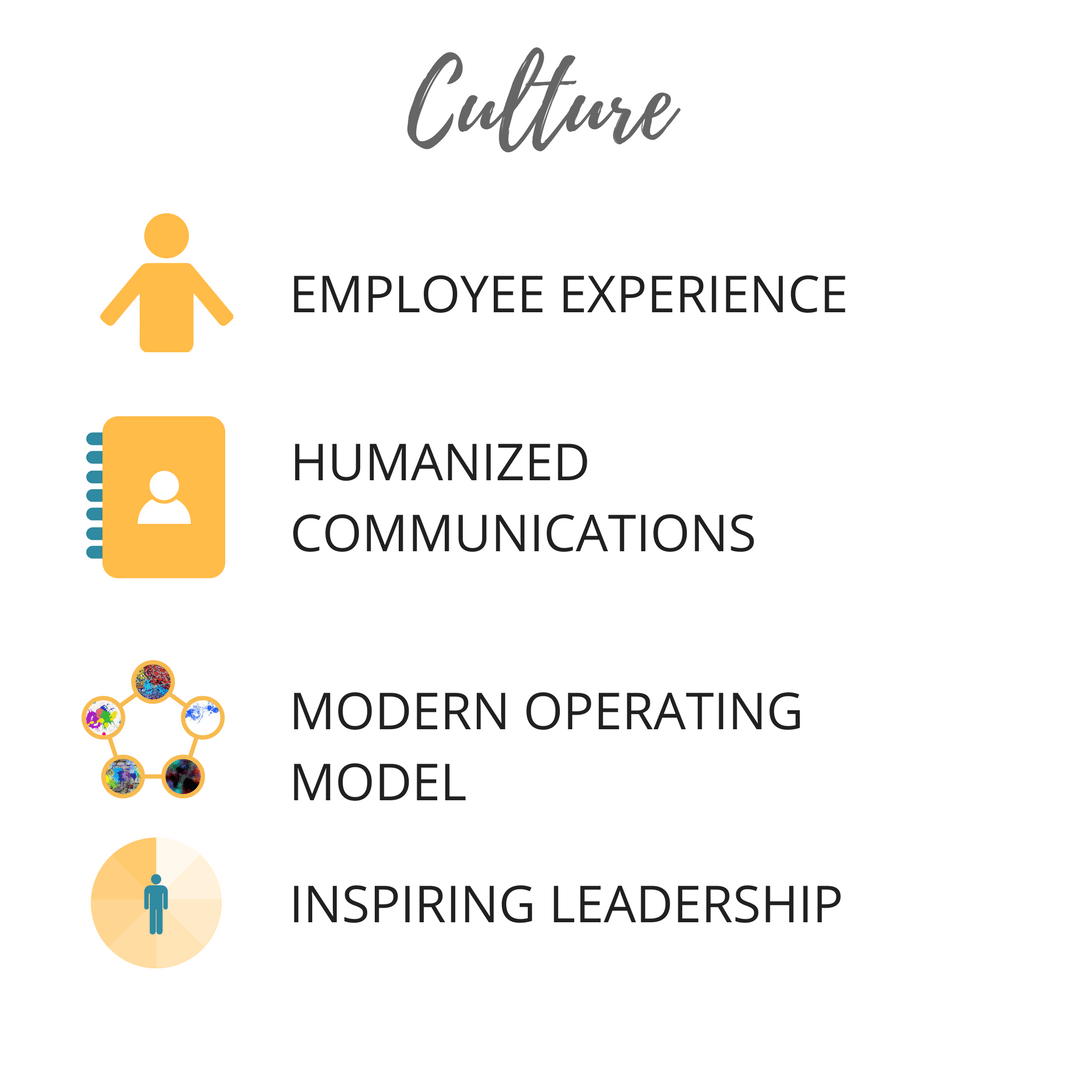 It's Time For A Cultural Metamorphosis!
We work with organizations and their leaders to help build a culture and an employee experience that matters. We build strategy to support a cultural metamorphosis from company to community.
Are your employees just "clocking in" or are they deeply engaged? Do they feel like they are part of something bigger than themselves? Today's workforce want connection, mission, and purpose.
Let's build community at work!
Learn More