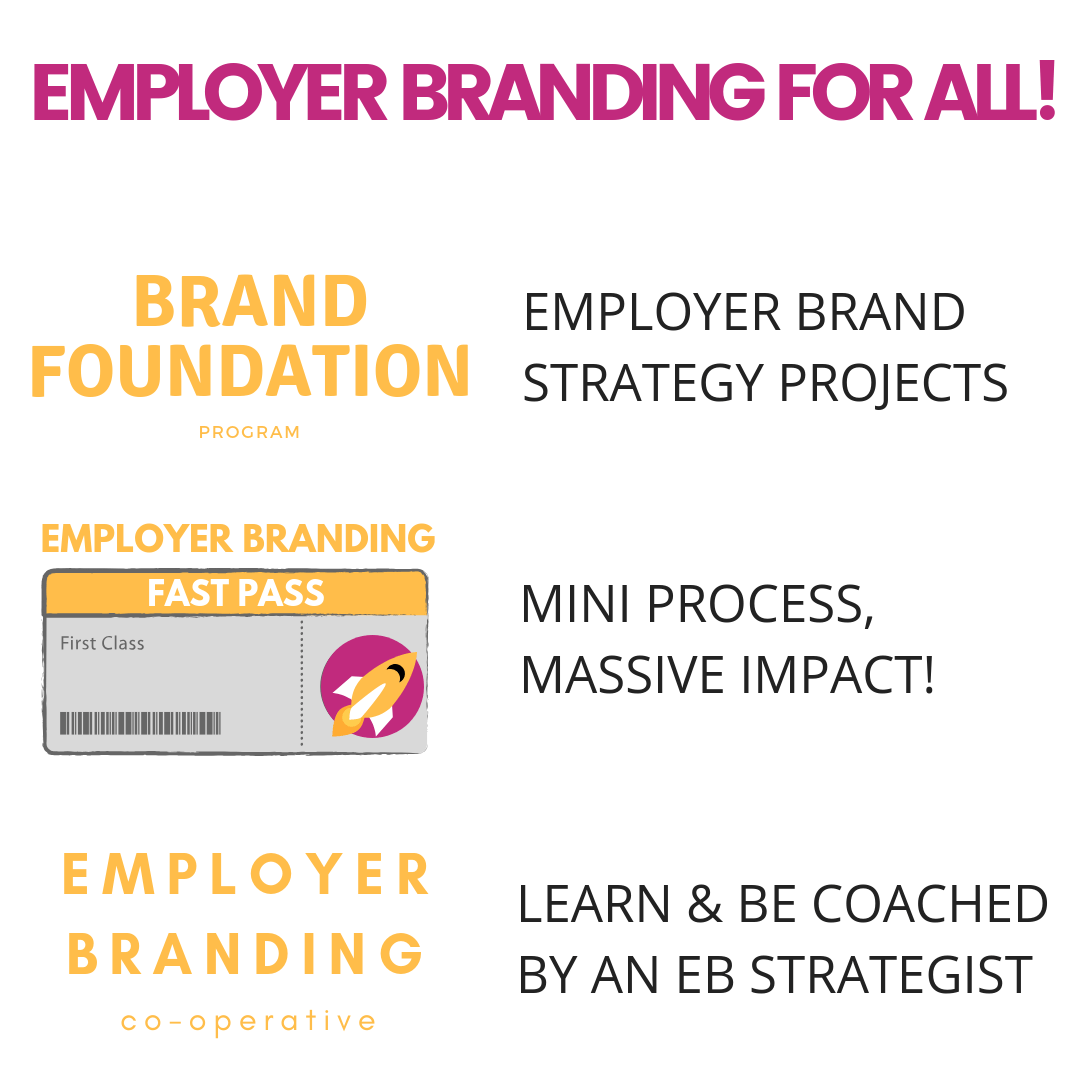 Your Company Has An Epic Story To Share!
We build employer brands from ideation to activation using our powerful methodology. From Employee Value Proposition (EVP) development to your visual identity, Powerhouse Talent has got you covered!
We help companies realize their best selves, stand out in a sea of sameness, and undergo a cultural metamorphosis. Discover the smart way to build an employer brand.
Engagements Include:
– Brand Foundation Program (full-service end to end engagement)
– Employer Branding Fast Pass (full-service, mini process, massive impact!)
– Employer Branding Co-Operative (e-learning and coaching)
It's time to POWER UP!
Learn More
Helping Organizations Be Their Best Selves, Faster!
We've all been there. You've inherited a legacy Talent Attraction practice that is still partying like it's 1999. You know the power of Employer Branding, you're just not sure how to get the wheels in motion. We got you!
We designed the Employer Branding Fast Pass program to help organizations just like yours. In no time, we will hook you up with a distinct Employer Brand strategy including a visual identity. We don't stop there. We give you the custom designed tools to literally plug and play!
Before you know it, the days of livin la vida loca are just a blast from the past. You are now kickin it new school! Don't get left behind.  Give us a shout and learn how to build an Employer Brand strategy the smart way!
Learn more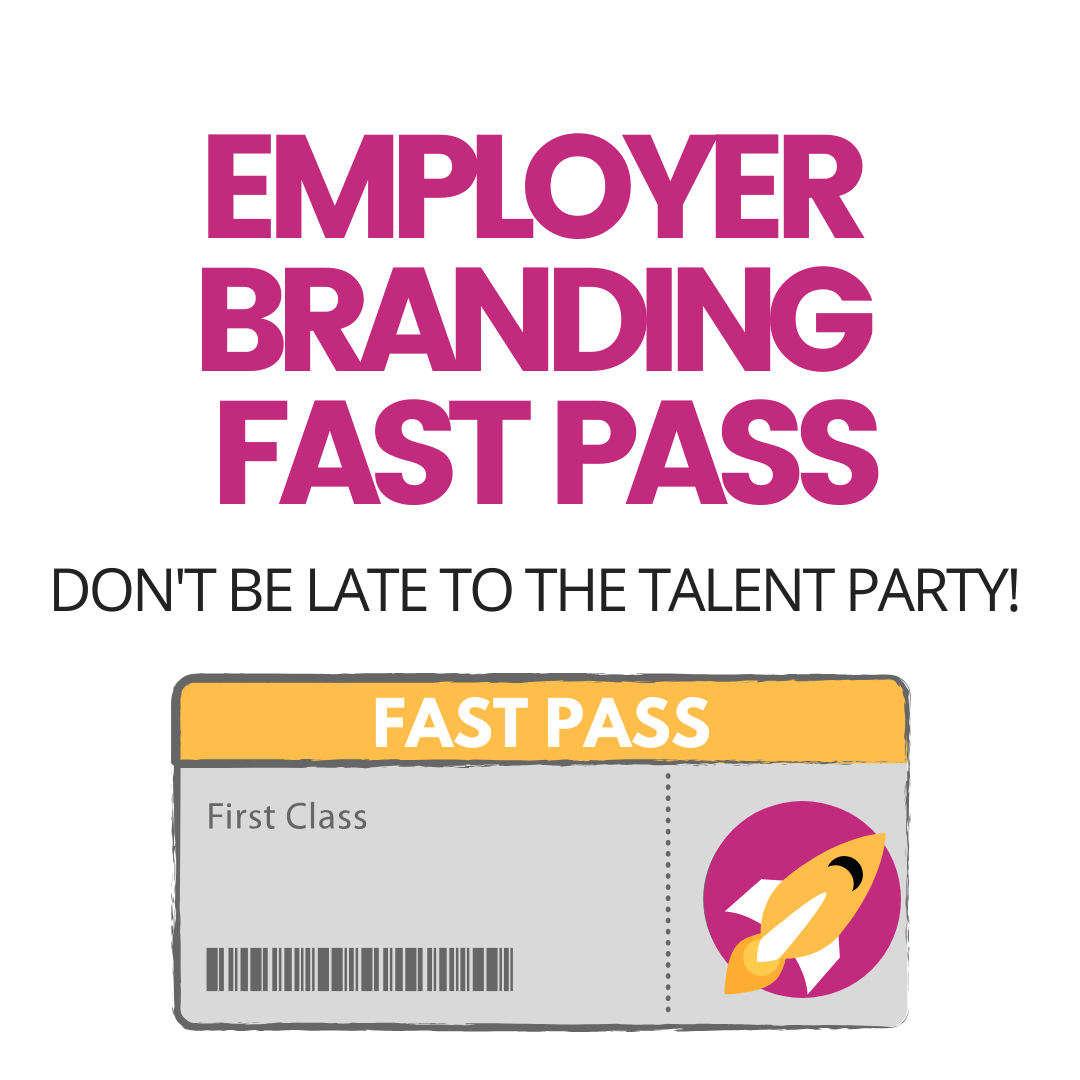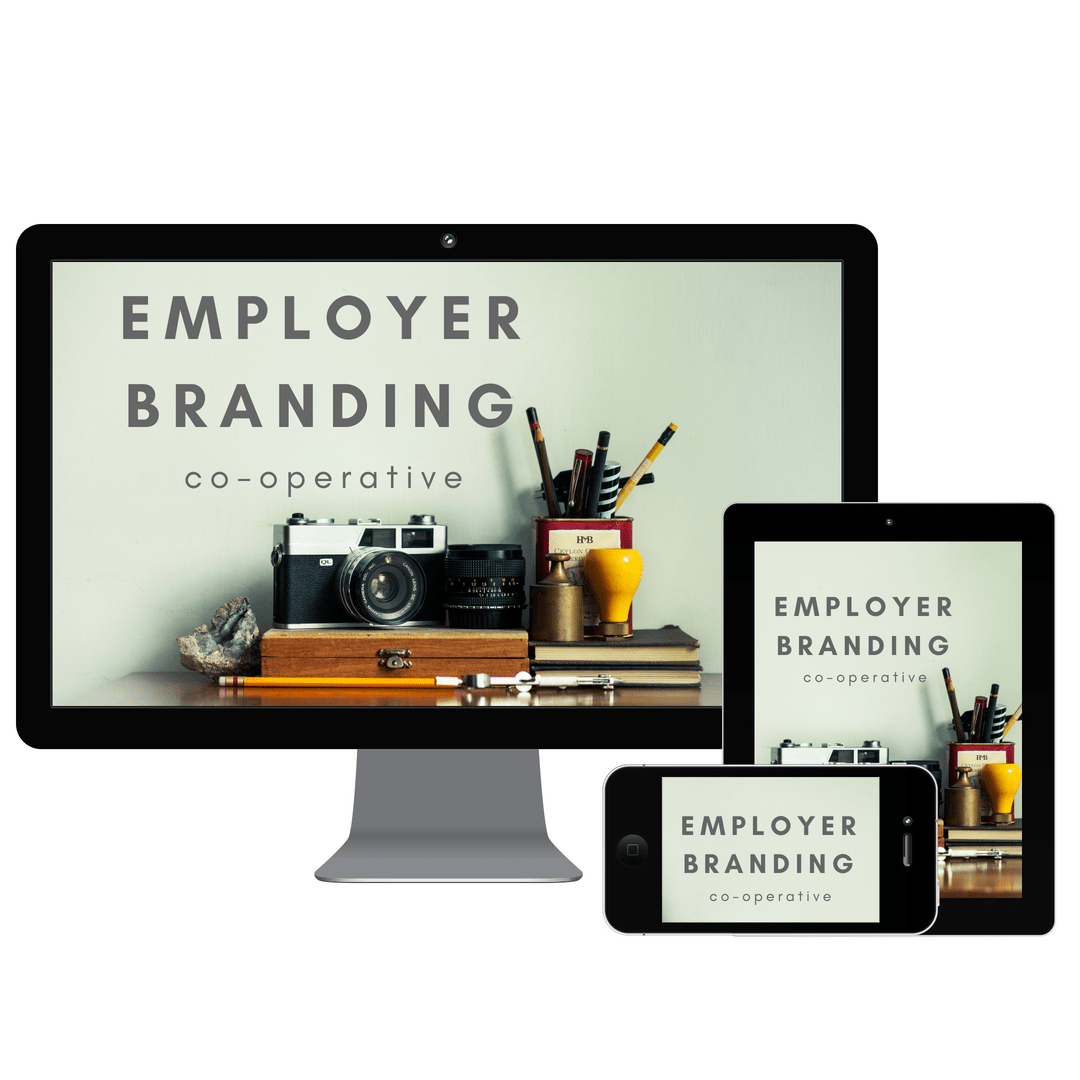 We Are Changing The Employer Branding Game & Making It Accessible To All!
We believe your organization has an epic story to share and the size of your budget shouldn't prevent you from advancing your EB game! That's where we come in…
Join the Powerhouse Employer Branding Co-operative and gain immediate access to EB and TA e-learning AND dedicated one on one phone or video conference support on a monthly or quarterly basis. In each of our "jam sessions", we will ideate, plot, and plan next steps for your organization to rock the talent world!
We put the action in talent attraction learning and make sure every organization can afford an EB strategist on their team! MIC DROP!
Employer Brand Coaching
Employer Branding Co-Op FAQ
"Goes above and beyond to deliver results"

Sr Human Resources Professional, Toronto

"A very smart, articulate and eloquent Human Resources Professional"

Sr. Human Resources Leader, California

"Accomplished, engaging and passionate HR leader who delivers results and establishes strong relationships"

Sr Leader, Transformational Initiatives, Toronto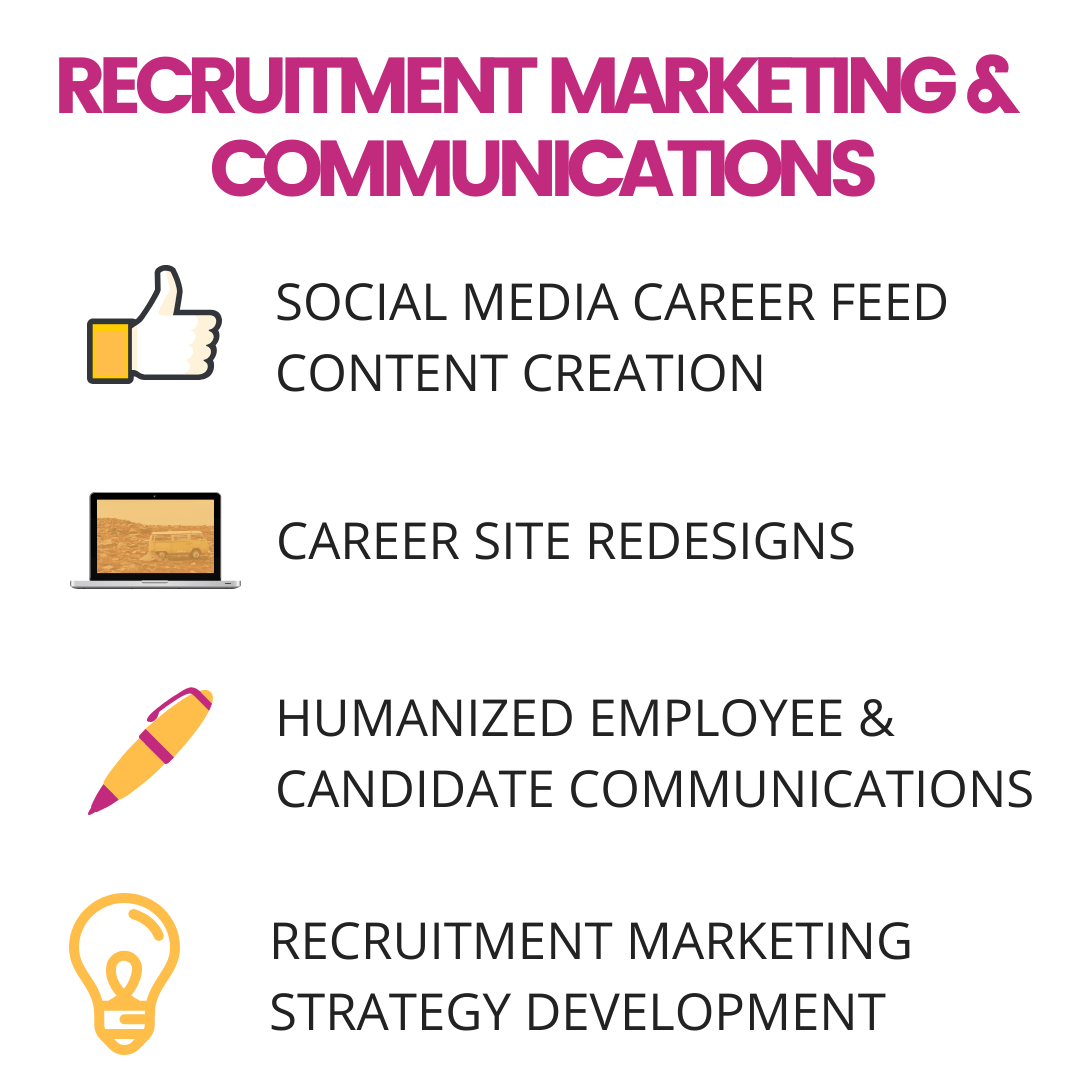 If Your Career Site Was An Online Dating Profile, Would You Swipe Left?
HR has evolved…visual storytelling is where it's at! But not the stuffy PR/Corporate Comms type with perfectly laid out messages on glossy stock images. The stars of the show are your people…your real human employees.
Take a chill pill and let Powerhouse:
– Curate authentic social media career feeds
– Redesign your career site for brand personality, authenticity, and memorability
– Amplify great people and culture stories (internal comms, award submissions, external talent communications, etc.)
It's time to modernize your TA practice and start activating every stage in the recruitment funnel.
Career Site Transformations
Career Feed Content Design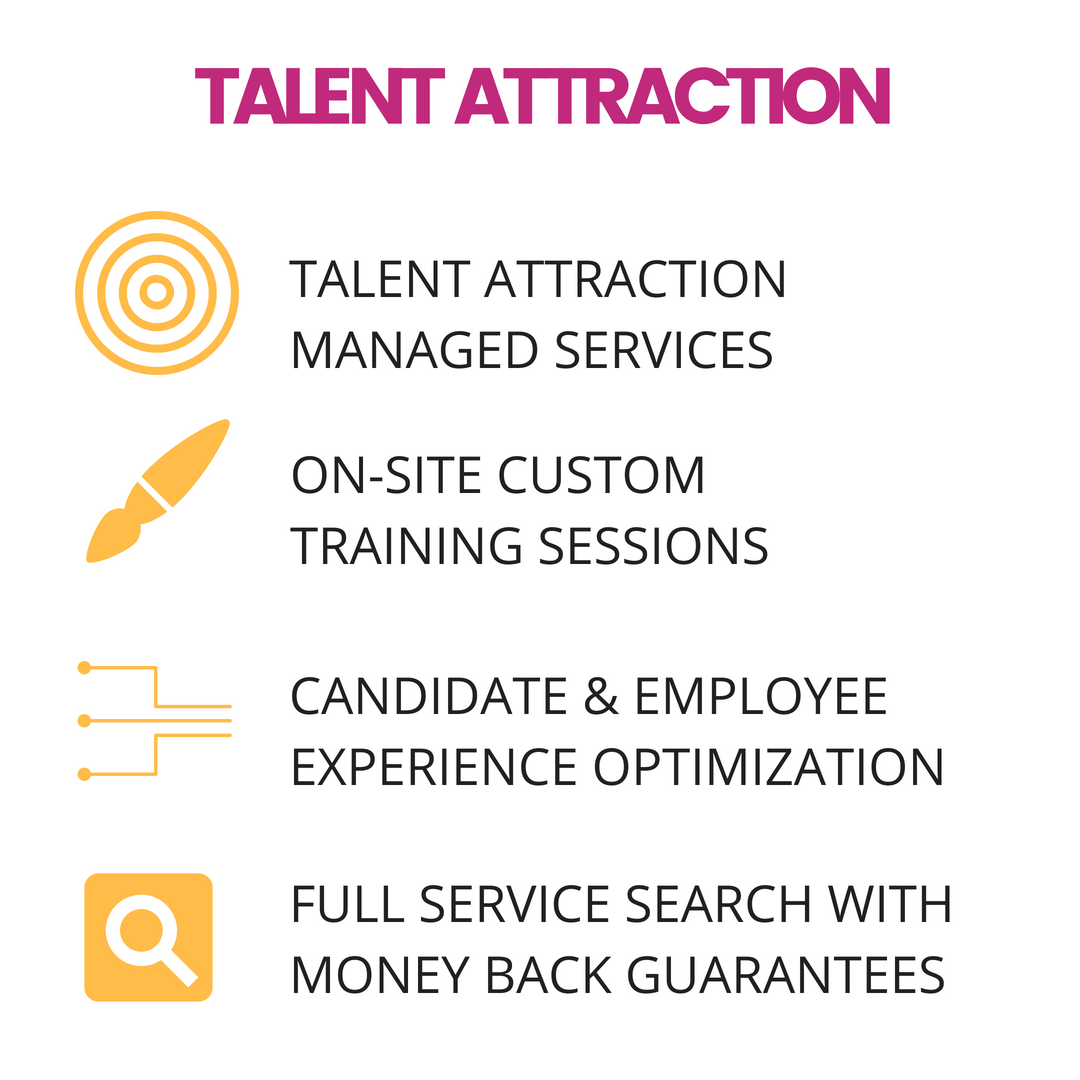 We Put The Action In Talent Attraction!
From Talent Attraction strategy to full service search, clients count on Powerhouse Talent to deliver a first-rate experience. We understand the needs of exceptional talent and it is reflected in our advice, strategy development, and behaviour.
Services include:
– Talent attraction managed services
– On-site recruitment training
– Employee and candidate experience optimization
– Full service search
Learn More
On-site Training